Follow Friday is a weekly meme hosted by
Parajunkee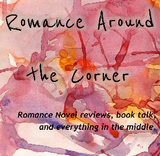 Be sure to follow them!
Follow Friday's question this week was:
Do you have anyone that you can discuss books with IRL? Tell us about him/her.
A. Sadly, I don't exactly have anyone to discuss books with. My family doesn't believe in reading T.T Sometimes, I do talk about books to the other Bookworms. Thankfully, most of them share the same taste of book genres as me, Nhien, Effie and I have about the same taste, we do enjoy our teen fictions now and then. But Rachel is more of the mystery and --what's that genre of books where the main character can talk to ghosts? I'm blanking out -.- But that's just our taste, and we do like the discuss about our taste now and then, and the books we've read. I think it's hilarious hearing Rachel rave about the books she's read, about mystery and suspense, and I'm all like... uh huh.......
Book Blogger Hop's question this week was:
Pick a character from a book you are currently reading or have just finished and tell us about him/her.
A. I am currently reading Pretty Little Devils by Nancy Holder. One of the characters in the book is Sylvia Orly. She's the popular girl at school that everyone wants to be befriended by. She's manipulative and devious, and you always wonder what she's up to next. At some moments, she would be really caring and nice and sincere. And it makes you wonder; what's her REAL personality? What's she really like? If I had to compare another book character to Sylvia, it would definitely have to be Allison from Pretty Little Liars.